Welcome to the Fine Arts Gallery
The Fine Arts Gallery presents both professional and student-oriented exhibitions every semester. Professional exhibitions are organized to spotlight the range and diversity of both contemporary and historical art.

Announcements and Exhibitions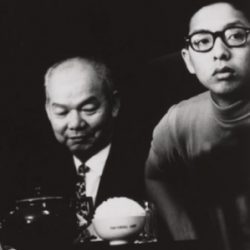 Current Exhibition
Moving Pictures: the Photography of Irene Poon
July 2 through July 29, 2022
Along with her own work we will present highlights from Poon's photography collection, an excellent representation of vintage photography, including work by Ansel Adams, Walker Evans, Minor White, Don Worth, Wright Morris, Imogen Cunningham, Charles Wong, and Benjamen Chinn, among others.
Learn About the Gallery
The vision of the Fine Arts Gallery is to serve a broad and varied audience that includes students, faculty and staff of the University, along with the local arts community and the greater population of the region, while carrying out a program that reflects the range of disciplines taught by San Francisco State University's School of Art.
The mission of the Martin Wong Gallery is to provide San Francisco State University's student artists the opportunity to exhibit works and organize and present exhibitions. This program is made possible through the generous support of the Martin Wong Foundation and SF State's Instructionally Related Student Activities Fund.
The Fine Arts Gallery program typically features group exhibitions conceived by School of Art faculty that explore different dimensions of California contemporary art, annual student exhibitions and a faculty exhibition once every four years.