31st Annual Stillwell Student Exhibition
Tuesday, November 13, 2018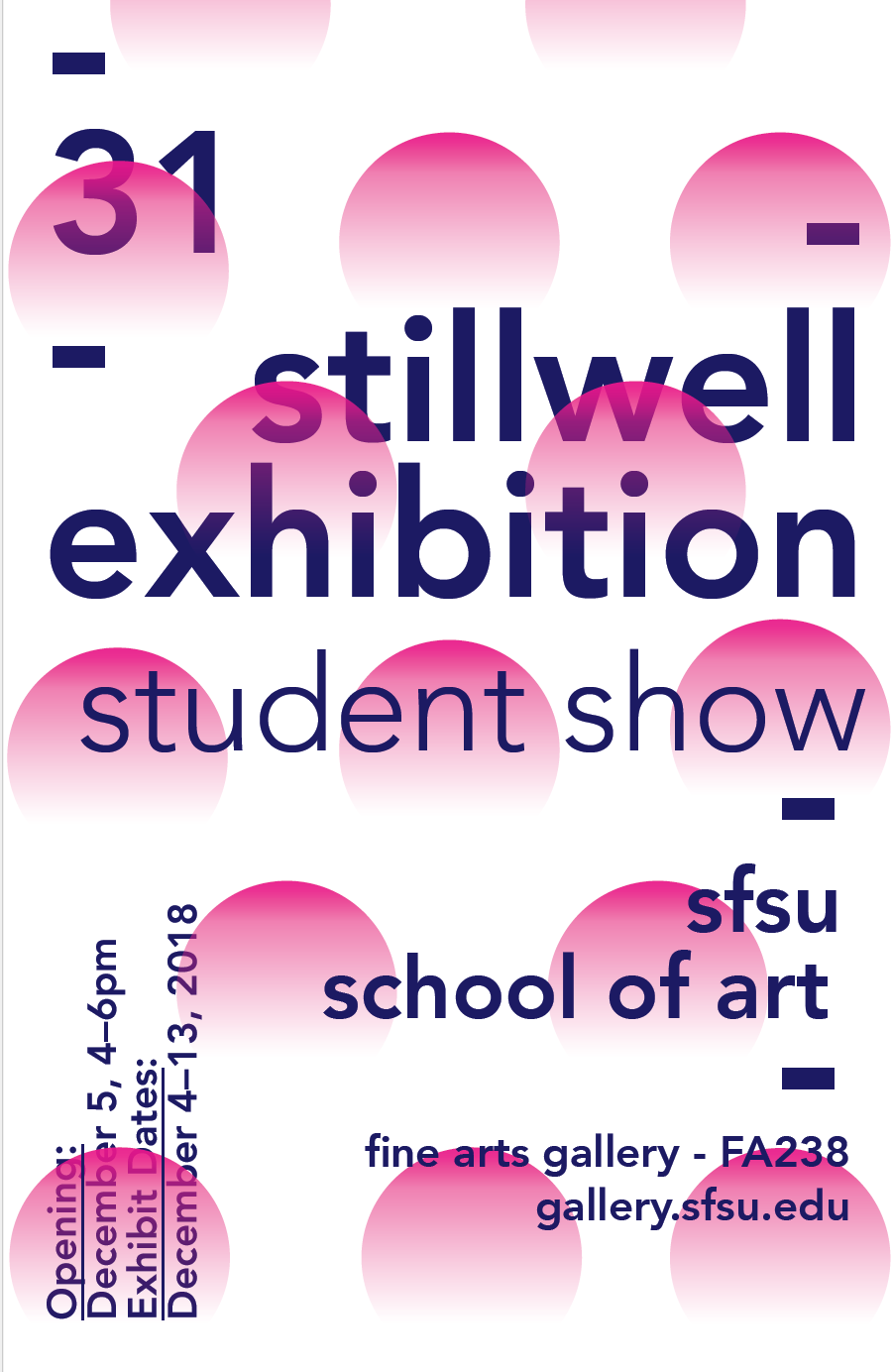 31st annual Stillwell exhibition features a juried selection of works by current undergraduate student artists and work by the late Leo D. Stillwell from the School of Art's collections.
Opening reception: Postponed until Wednesday, December 5, 4–6pm
New Exhibition dates: December 4–13, 2018
Accompanying exhibition, Stillwell Salon, takes place in the Martin Wong Gallery (FA195) December 3–6. Opening reception: Wednesday, December 5, 4–6pm
Both exhibitions are supported by the University's Instructionally Related Student Activities Fund.