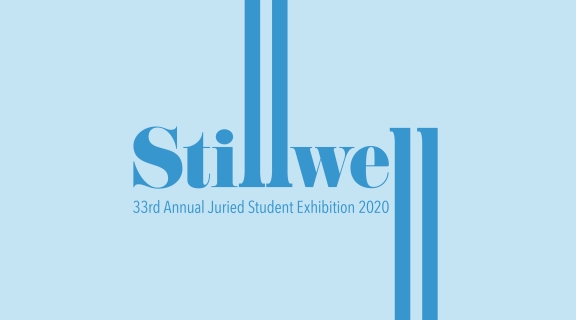 33rd Annual Stillwell Student Exhibition opens online December 5
Saturday, December 05, 2020
Event Time
12:00 p.m. - 08:00 p.m. PT
Overview
The School of Art is proud to present the 33rd Annual Stillwell Student Exhibition, this year featuring the work of 53 undergraduate student artists. View the exhibition. 
Exhibiting artists
Alexander Acevedo, Daniel Acosta, Alisa Adanza, Xavier Anderson-Villaluz, Lorena Ascolani, Velvet Brown, Claire Burke, Armando Cedillos, Patrick Celedio, Melanie Chen, Noah Cortez, Angela Domingo, Chandler Douglas, Taima Dugan, Paige Forbes, Liping Fu, Marley Hale, Ashley Hallisy, Nico Hoffman, Max Hollinger, Galilea Jimenez, Chigusa Kanzan, Irina Kasim, Gwyneth Keller, Autumn Kobayashi, Benjamin Lee, Jasmine Liang, Devon Lodge, Diana Ma, Cody Nguyen, Jade Nouchi, Athena O'Neill, Takahiro Okubo, Yami Perez, David Pierce, Joey Pule, Corina Ramsay, Julie Rodgers, Gwen Romer, Sabrina San Vicente, Victor Saucedo, Malaya Sithichai, Sierra Stark, Cherokee Strauli, Blair Thomas, Evelyn Unger, Kaelynn Vasquez, Miguel Villasanta, Izik Vu, Erin Walker, Lauren Wilson, Ashley Young, Jizzel Zapata
Jurors
Art 619-01 Darryl Agliam, Marissa DaCosta, Carissa Guzman, Kate Kiley, Nicole Lavay, Benjamin Lee, Devon Lodge, Emma Moore, Kate Norton, Gladys Ochoa, David Pierce, Tiana Raihn, Owen Takabayashi, Theresa Von Dohlen
 Art 619-02 Alisa Adanza, Lorena Ascolani, Claire Burke, Noah Cortez, Shayna Dacko, Megan Dobbs, Angela Domingo, Galilea Jimenez, Autumn Kobayashi, Cody Nguyen, Anna Robinson, Julie Rodgers, Cherokee Strauli, Kaelynn Vasquez, Erin Walker, Jizzel Zapata
Special thanks to this year's Jury Proctor Rhiannon Evans MacFadyen.
This exhibition is supported by the University's Instructionally Related Student Activities Fund.
Upcoming Events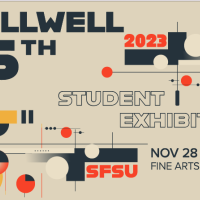 Tuesday, November 28, 2023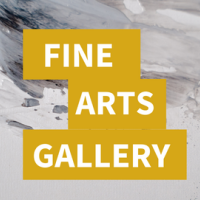 Saturday, February 24, 2024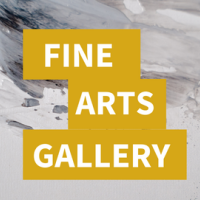 Friday, April 26, 2024