2021 MFA Exhibition Opens online April 24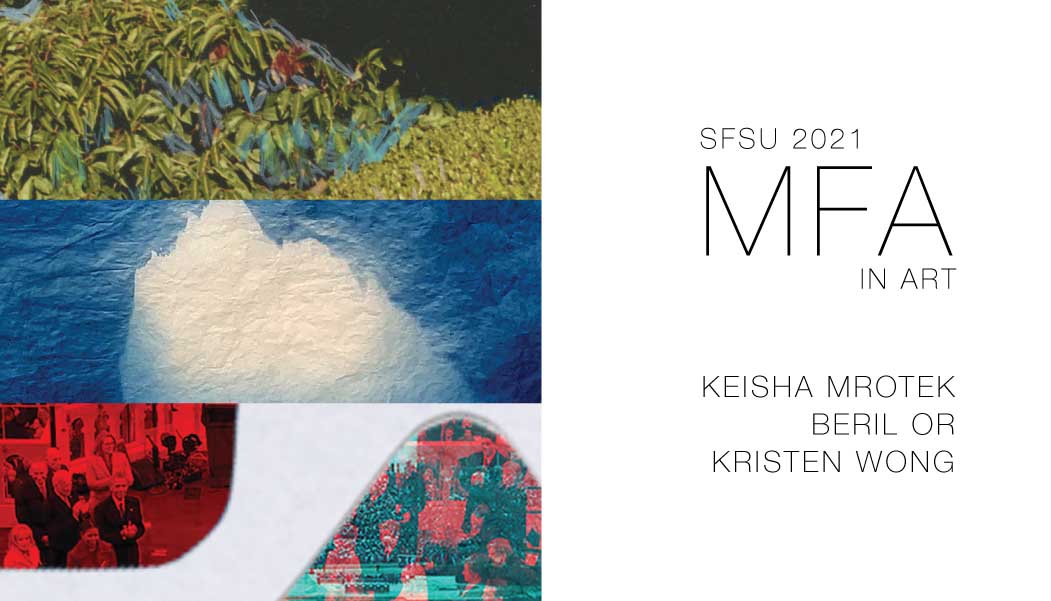 San Francisco State University (SFSU) is proud to present the 2021 Master of Fine Arts in Art Thesis Exhibition featuring the work of Keisha Mrotek, Beril Or, and Kristen Wong. This exhibition will be viewable online from April 24, 2021 through April 24, 2022.
Access to the 3D Tour of the exhibition can be found here.
Virtual Opening: Saturday, April 24, 2021 from 6-7:30 p.m. PST on Zoom. Use this LINK to access the virtual opening. Meeting ID: 817 1260 8691 Passcode: MFA