SFSU School of Art 2021 Senior Exibition ONLINE
Wednesday, May 12, 2021

to

Tuesday, August 31, 2021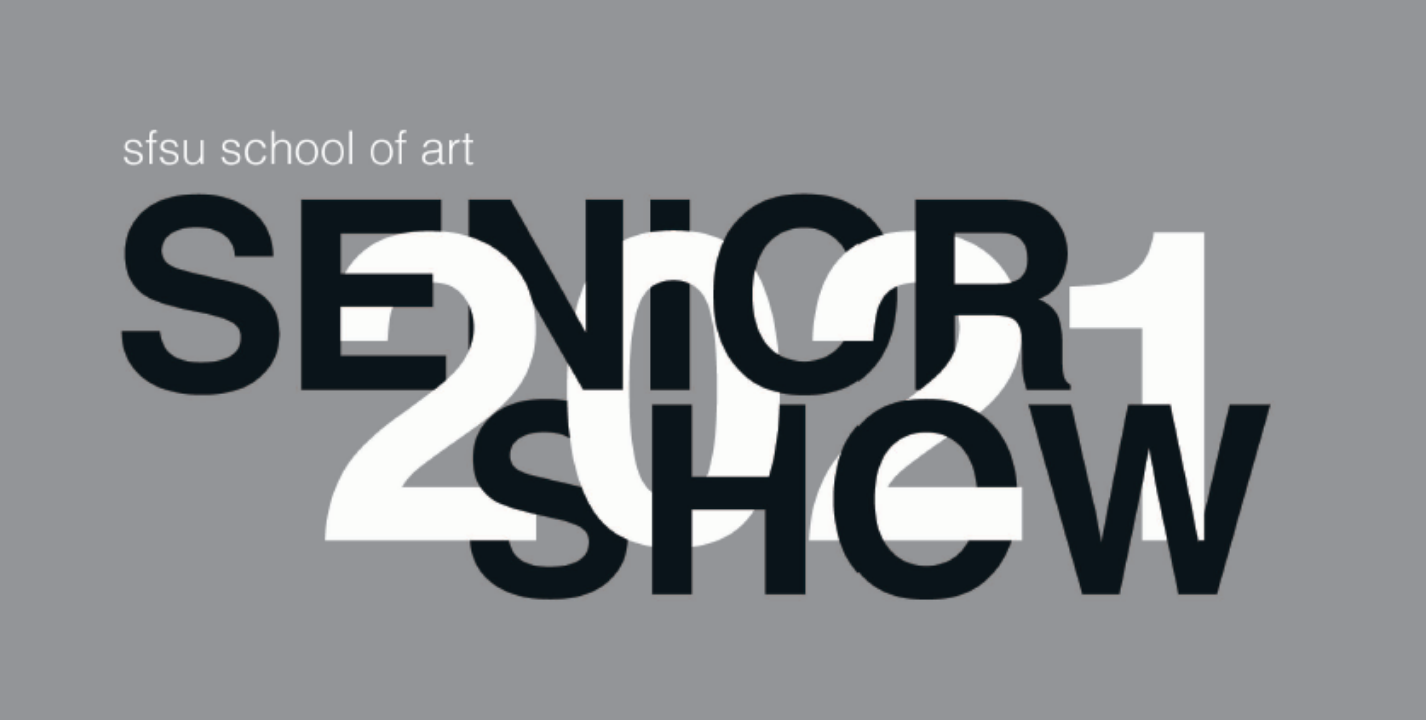 The Fine Arts Gallery is proud to present a juried online exhibition of work from SFSU School of Art seniors. The jury was made up of the students enrolled in SFSU's Exhibition Design class (ART619), working with Kevin B. Chen and Sharon E. Bliss. Artist/curator Leila Weefur served as jury proctor.
F E A T U R I N G:

 

Cody Aguirre
Julian Bailey
Claire Burke
Sloane Cabrera
Armando Cedillos
Kate Cuaresma
Paige Forbes
Bryn Ruth Kelts-Leonard
Ashley Anne Llantada
Vanessa Lozito
Libby Martinez
Anissa Nichter
David Pierce
Corina Ramsay
Matthew Saldivar
Malaya Sithichai
Sierra Stark
Blair Thomas
Tiffani Thompson
Evie Unger
Kaelynn Vasquez
James Vega
Izik Vu
The exhibition is supported by the University's Instructionally Related Student Activities Fund.
O P E N I N G   R E C E P T I O N  

 

( L I V E   V I A   Z O O M )
Thursday, May 20th, 5-6pm PST
ID: 831 9436 9341
pw: 232338
gallery.sfsu.edu
Instagram @sfsugallery